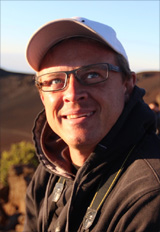 David Richard Nelson
david at ventosum dot com
612 910 7749

David Richard Nelson DEMO 2018 from David Nelson on Vimeo.
David works with teams to create 3D content and core pipelines that bring animation and characters to life. He embraces technology as a canvas to create experiences that users and audiences engage and participate in. He is passionate about film, interactive content, music, hilarious memes, and getting outside on the water.
Highlights include:
20 years experience using Autodesk Maya, Adobe Creative Cloud, and Blender.
Worked as a producer, supervisor, technical director, modeler, simulator at Adobe, Disney, ILM, Tippett, Laika, and Pixar.
Built core tools and pipelines using Shotgun, Qube, Substance, Adobe CC, Maya/3DS Max/Blender API, Python on LAN and cloud.
Created models, rigs, simulations, shading material content for award winning films and technology companies in rendered and real time formats and strategy planning.
Worked in large coporate enviornments and small start ups with small and large teams as a contributor and manaager.
Background and publications in scientific research.
Please review some of his latest demo materials here at http://www.ventosum.com/demo.html.
David has also written some open source code for use by clients in his contract work that has been available on github. Some of that work can be viewed here: https://github.com/davidrichardnelson
His resume can be found here: Resume/CV
He also loves to dabble in music sets which can be heard or downloaded here undex the /mix